Tonight's update should satisfy lovers of hardcore shemale porn, and it's looking like we have several of you. I'm going to give this poll to the end of the month. Whichever category ends up getting the most votes is what the first 4 posts in February will feature. So vote often for what you want to see.
I found us a new shemale site this week called Shemale Juice, and it's looking pretty good. Especially if you are fond of watching shemales fuck guys, which I am. I'm one of those kind that can go either way…I could either fuck a tranny, or have a tranny fuck me. All's good as far as I am concerned. 😉
The set kicks off with a pretty passable brunette shemale in panties and high heels making out with her lover. I'm partial to the tan line she has.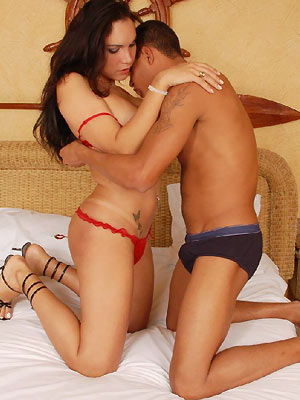 She was certainly packin' in her thong, because look at how his mouth is stretched wide to accomodate her stiffy. That is one thick, chubby shemale cock, and Daddy most definetly like!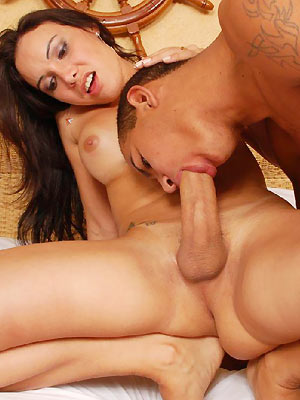 I bet this dude has a boner as she's pressing the tip of her tranny cock into his ass. Makes me damn near jizz just thinking about it. 😉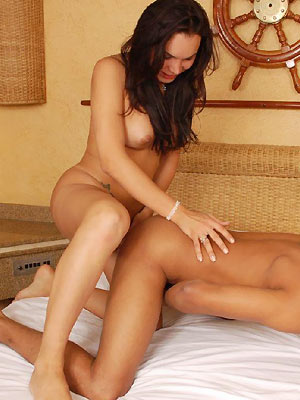 I fuckin' LOVE this pic! I love her belly piercing, and I love her tiny tuft of hair, but most of all, I just like how it looks when she buries herself in his ass. I'd be grabbin' hold to jerk off just like he is.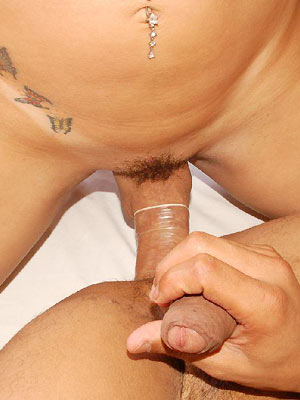 Looks like after she got done tappin' that ass that she wanted to finish off by blowin' a load of throat yogurt. We also get a nice view of her very delectable nutsack. Yummy!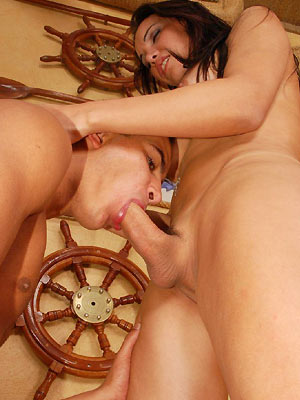 Very nice stuff for devotees of hardcore shemale fucking. Not only does a VIP pass get you in to Shemale Juice, but the pass is a 2 for 1 deal, and you get access to Ladyboy Juice as well. So you can get your fill of shemale cum, and at a bargin price!
Until next time, tranny lovers!