Hey, if I hurry, I can get at least one post in before this month is over about our February winner. Nothing like being a day late and a dollar short, eh?
I think that you'll find Kimber James to be worth the wait though. She truly defines what it means to be a Stunning Shemale.
So, without further ado, let us feast our eyes on her tranny magnificence. Today's set will have her in blonde hair, tomorrow we'll do her (hypothetically, alas) as a brunette.
Can we get a hell yeah??? I thought so. Kimber definitely puts the H in hardon, wouldn't you say?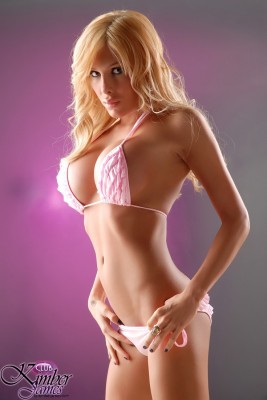 Not to mention she can wear a bikini like few others.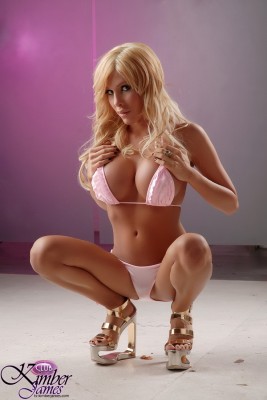 Until next time, tranny lovers!