Hola tranny lovers!
Today we've got our third installment of a series of updates for Miss Stunning Shemale of February, Kimber James. We'll have one more after this one, or perhaps two, then we'll switch things up a bit.
While our last update of Kimber was undoubtedly sexy, one reader did make a comment that I agree with. That has to do with the obvious photoshopping on that bunch of pictures. I do agree that the airbrushing is pretty heavy handed, and there really isn't a need for it. So I set out to find us a more natural looking batch of Kimber hotness to enjoy.
And I succeeded, courtesy of the good folks and tranny connoisseurs at  Shemale Yum.
See what I mean?  No reason at all for all that airbrushing.  Kimber looks sexy and very passable without it.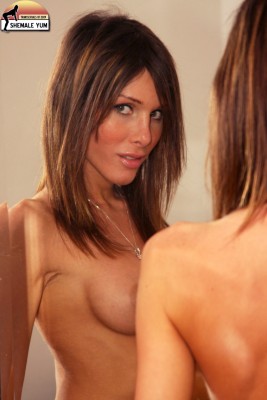 And it may just be me, but I think  her cock looks more delectable too. 😉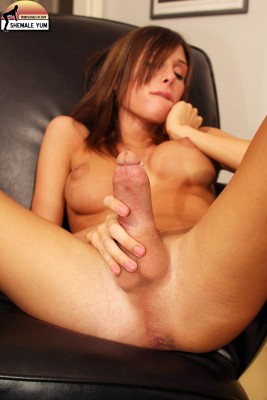 See more of Kimber at Shemale Yum
Until next our next update, my fellow tranny devotees!