Hola!
Thought we'd kick Monday morning off with Kimber James in a little bit of hardcore action. Beats the hell out of sitting in a meeting with whiteboards, brainstorming and collaborating, wouldn't you say?
Kimber did this set while shooting for Shemale Club.  I hadn't seen her before in hardcore action, so this was a nice treat.  I either need to ge off, or I have a specially over-active imagination today, but I could really 'feel' this set.
Like here.  I could feel my hand pressed against the warmth of her belly flesh, about to slide downward, knuckles grazing the lingerie.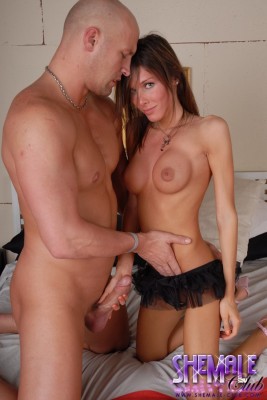 This one sparked the imagination as well.  Translation:  it gave me wood. 😉  It's very easy to imagine that I can feel the ring of her assmuscle about to ease open around the head of my cock, tight warmth waiting to mold around me and milk me dry.  Hmmmmm.  Daddy like!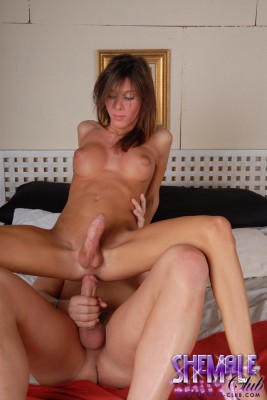 See more of Kimber at Shemale Club
Next up will be our last-for-now tribute to Kimber James. Until then, tranny lovers!