Hola, tranny lovers!
I know that I promised that our next update was going to be Ladyboy Moo, and that will be coming up just a bit later today.  But I came across from this batch of tranny dominatrix pics from Shemale Revenge, and I simply had to share.
For staters, Viviany Aguilera is pretty much a hottie.  Secondly, she looks fine as hell in her fetish gear and boots.  I think that when I die and go to heaven, that heaven will be filled with shemales in boots.  When they aren't wearing schoolgirl uniforms.  Then it's time for Mary Janes and ankle socks.
But I digress.  As usual.
Anyhow, for all you boys and girls out there who like to be on the bottom end of things in a rather forceful manner, wouldn't you like to be under Mistress Viviany's boots?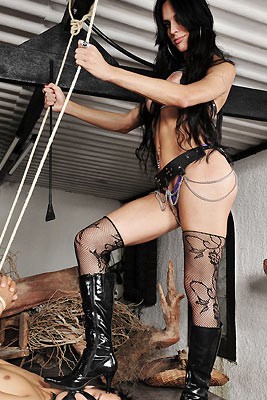 And for those of you who like pain, well, shall we say that Mistress Viviany seems to be skilled in the art of cock torture?  You'll have to look at the gallery, but the shot of her rolling his johnson around her crop about made me cry.  In a good way. 😉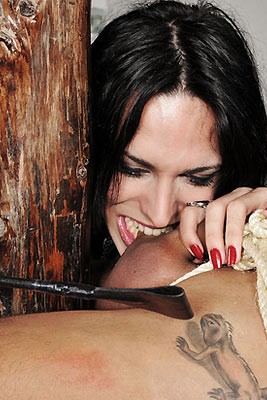 And finally, I think is is safe to say that Miss Aguilera is no slouch in the ass drilling arena either.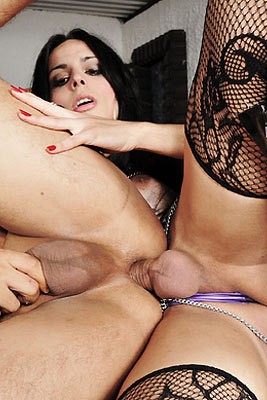 Yummy, yes?  I thought so. 😉
See the Viviany Aguilera Gallery
See more of Viviany at ShemaleRevenge.com
Up next, Ladyboy Moo. Until then!