I gotta tell you, tranny lovers, that I never in my life wanted to play soccer as much as I did when I saw this set. Kalena Rios is a traffic stopping hottie Brazilian shemale. I'd love to be there watching as she played, seeing the muscles of her ass at work. Yummy!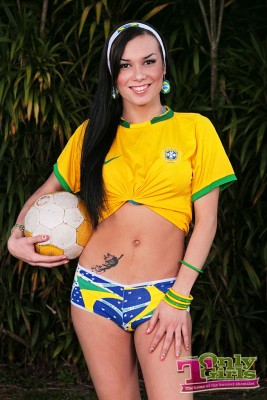 And speaking of her ass, check this out.  She looks like an all American girl that you'd see on a beach or something, plump ass filling out their boy shorts.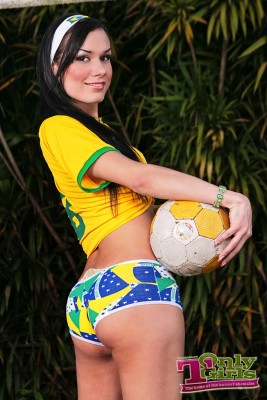 Mmmmmm, there are some tasty tan lines for us.  And how'd you like to feel those nails rake across your back as you pumped into her ass?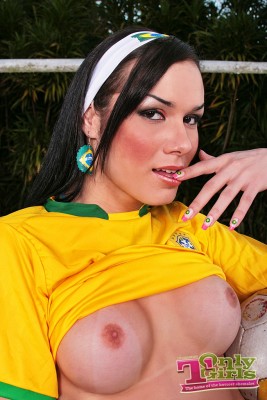 And another tan line. She is a totally passable tranny, wouldn't you say?  You know, with her sitting on that ball, she is just about the right height to swallow my children.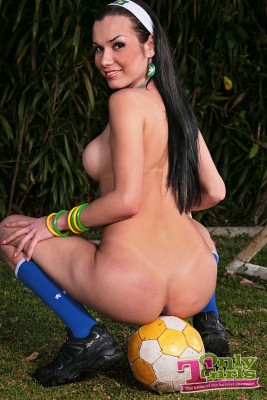 Here's Kalena in all her glory.  I'd be glad to stroke her cock for her to make sure she doesn't chip a nail, or anything like that. 😉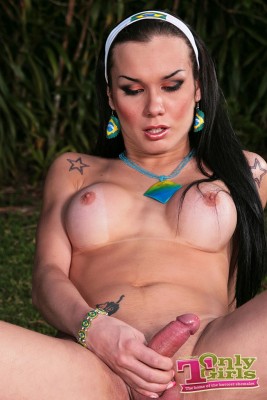 Until next time, lovers of all things shemale!