Hola tranny lovers!
Today we'll remain paused in devotion to Shakira Maya/Vogel.  After today, we'll have another update featuring her…maybe one more.  Then we'll briefly visit an old friend before checking out a new-to-me site.Watch movie online The Transporter Refueled (2015)
Without further ado, here's Miss Shakira.   I found this set at Only TGirls. I gotta admit, her star tats on her tit kind of cracked me up.  All I could hear in my mind was that "when you wish upon a star" song.  I'd not only wish on that one, I'd jizz on it as well.  I'd also cut her panties off her with a straight razor, and use them to stroke my dick with, but I digress.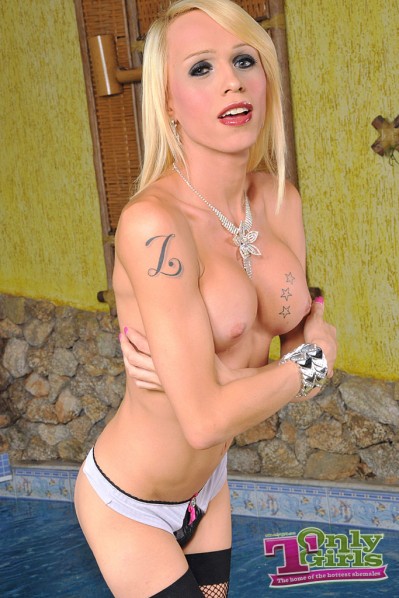 This image, I think is one of those trick images.  You know, that has dual meanings, and all that deep arty jazz.  You have the option of diving into the sparkling waters of the swimming pool, or you can choose to dive into that shemale cunt that Shakira is offering up so nicely.  Myself, I think I'd tap the ass and take the pool dive after I had boned her, when I was all hot and sweaty.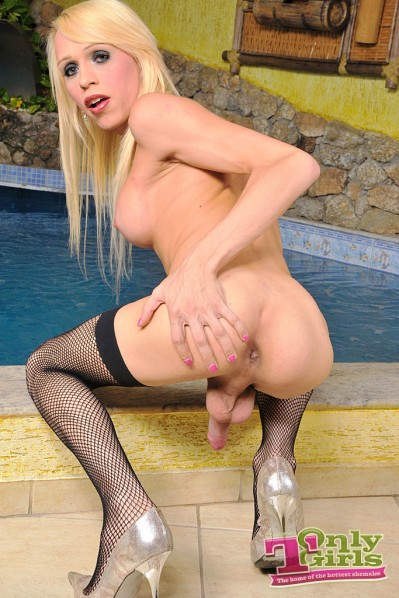 Shakira's got a pretty impressive woody.  Her tummy is nice too.  It's not quite got the soft feminine look that we see with some trannies, but I like that she's got muscle without it looking masculine.  Either she keeps a good supply of lip plumper on hand, or her lips are naturally full and luscious like that.  Either way, I'd drag the head of my cock between them.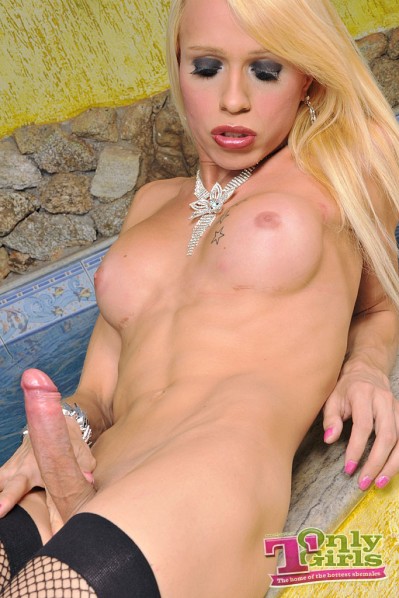 That's all for now, shemale aficionados!