Hola, tranny lovers!
I scoped out another new-to-me site today, one that is very aptly named Interracial TGirl Sex.  As one might imagine, the site is not full of cooking tips and recipes. That is  unless you like a good creampie now and then. 😉
I liked this set, simply because I like cop uniforms.  I also like dominant ebony shemales, and that is exactly what Natasha Dreams portrays.
I'm not sure what this hapless criminal has done wrong, but whatever it is, I'd like to do it if it meant that I got to kneel down before a sexy shemale police officer like Natasha.  The under curve of her chocolate tranny titties is fine!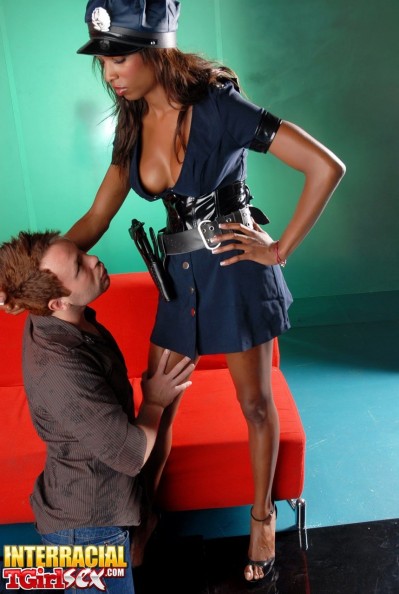 Looks like our offender has been found guilty and is serving his sentence.  Or perhaps he was not guilty, and he is being rewarded.  I like both their faces in this image.  His with his cheeks concave as he milks her shemale cock with his mouth.  I wonder if there is any precum leaking out for him to taste?  I also like the way her head is back in passion, totally lost in the sensations of her white bitchboy forming a vacuum with his lips around her tool.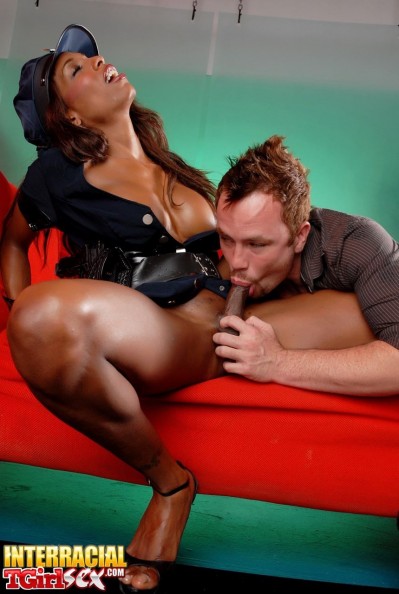 I'd have to guess that he was found not guilty.  Because it would certainly be a treat to be face down on a couch, your ass in the air, feverishly stroking your dick as a black shemale pumped in and out of your hole, stretching it out, and then filling it with splashes of her hot shemale cum.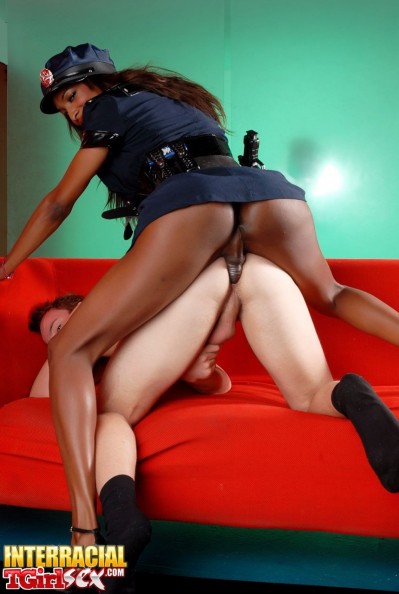 Check out the rest of this shemale cop fucking gallery or see the whole set at Interracial Tgirl Sex.
Until next time, shemale aficionados!