Hola tranny lovers!
Another day, another moment to pause in the hustle and bustle of our daily lives and fap it to a shemale beauty.  Today's morsel comes to us from Shemale Club, which is chock full of beautiful shemales and hardcore action.  Two things that get my vote any time!
Fans of the ever-lovely Isabelle Frazao will be pleased to see that her tan lines are still in place.  I love the way that the white of her tranny tits contrast against the rest of her.  Seems the the lucky fuck puppet does too, as he opens wide to suckle on them.  Nice stockings that Isabelle has on in this set as well.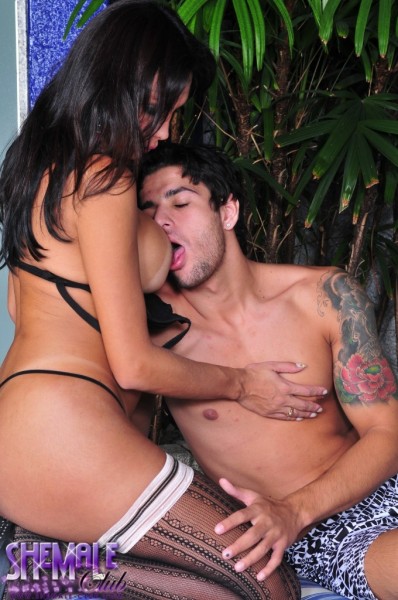 He must have done a decent job of paying homeage to her funbags, because he also gets to give her cock some love.  Which would not at all be a hard thing to do the way that she looks in those tiny panties, with her cock jutting out.  Have mercy!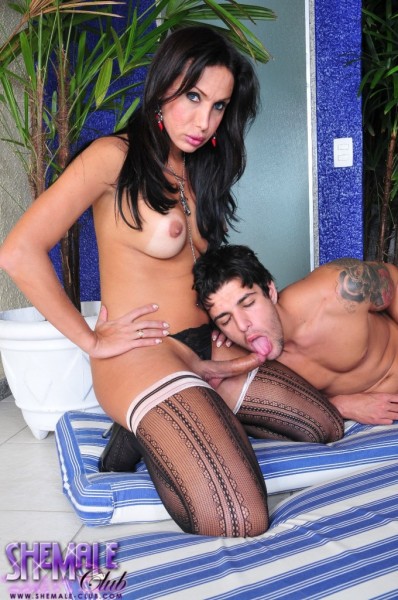 This is a great angle to get a good view of her cock buried balls deep in his ass.  I do think he needs to be disciplined a little though.  He's putting way too much thought into what is going on with is own cock instead of lifting his hips so that his ass slaps against her as she plows him open.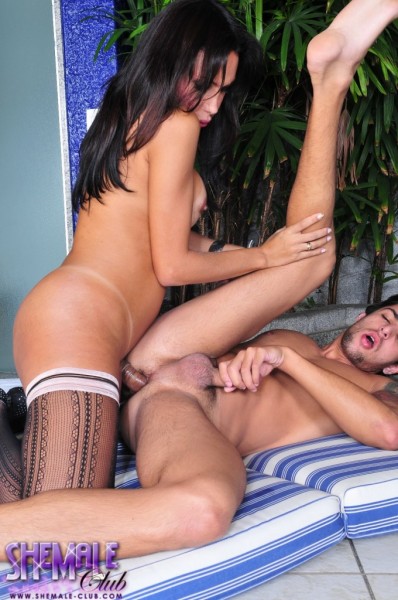 If you are so inclined, you can check out the rest of that action at Shemale Club.
Until next time, shemale aficionados!