Hola tranny lovers!
It's time to kick it old skool style today, and take a look at Ladyboy Crush, which is the site that inspired this blog starting. I can't remember the name of one of the shebabes they had when the site launched, but she was the epitome of a stunning shemale. Sadly to say, she got a cock chop, and I didn't see her again. Not so sadly, there has been a parade of shemales…ladyboys and otherwise…to catch my eye and stiffen my cock since then.spesifikasi android
This morning's lovely is Fanta, who does indeed look lovely in lingerie and fishnets.  Fanta is a very passable ladyboy, and she looks like she's just waiting lazily to see if we are going to come and take her.  I can assure you that given the chance, I'd have her draped over that couch with her ass in the air in record time!  Is that Mickey Mouse nestled down in betwixt her tranny titties?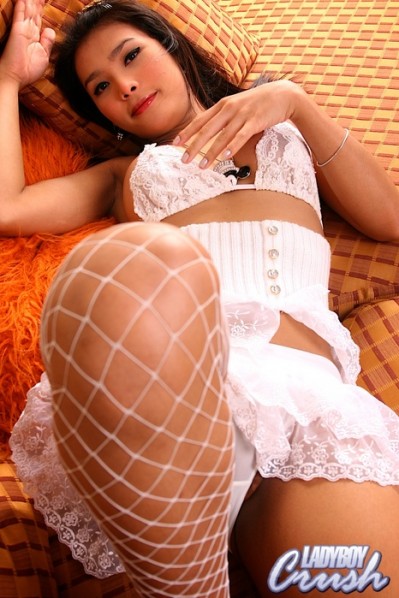 And speaking of titties,take a gander at those puppies.  Pretty nice, eh?  I'd really love to run my tongue around her aerola,then open up and lightly chew on those pebbbly little nipples of her's.  Still can't tell if that is Mickey or not.  If so, Minnie may have a case of the ass. 😉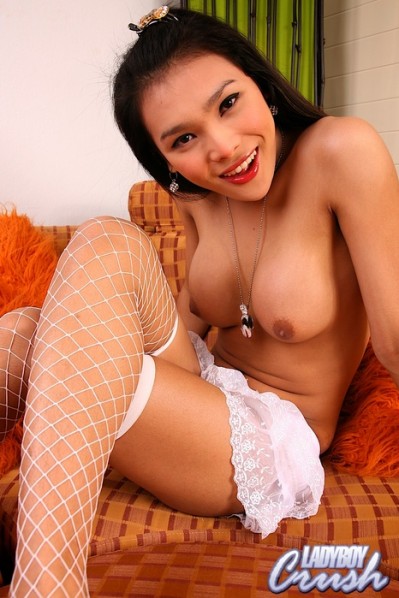 Holy Hannah, she is no slouch in the shemale cock department either!  That pole of her's looks like it has been photshopped on, because it is a pretty big rod for such a dainty little ladyboy.  I love the way it looks…all hard and stiff against the softness of her panties and lace.  Daddy like!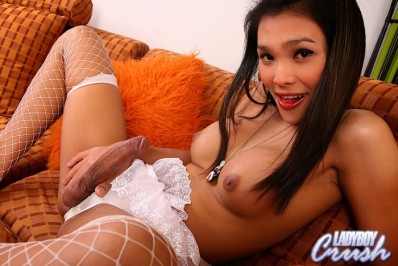 Login to Ladyboy Crush for more of Fanta.
Until next time, shemale aficiandos!