I fully intended to feature another lovely from Ladyboy Gold with this update. I really, really did.
But then I saw Ladyboy Amy in a schoolgirl outfit, and all thoughts of any thing else went right out of my mind.
Take a look and see if you blame me.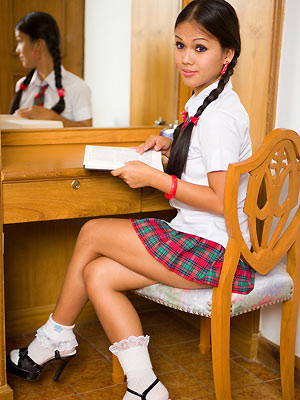 Holy Fuckin' Hardon. That is all I got to say about that!
Now, if you were a perv like me, maybe you'd think about comin' up on this little schoolgirl while she laid on her desk, and slipping your fingers inside her panties. Mmmmmmmmm.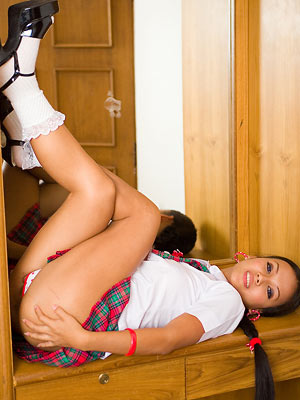 I'd like to come up behind Ladyboy Amy, snatch those panties down to her ankles, grab those braids, and dive right into that tight little ass.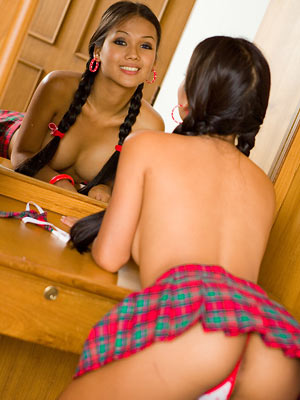 The only way this face could be more perfect if it was looking up at me with a load of my cum splattered across it. Other than that, Amy is sheer perfection.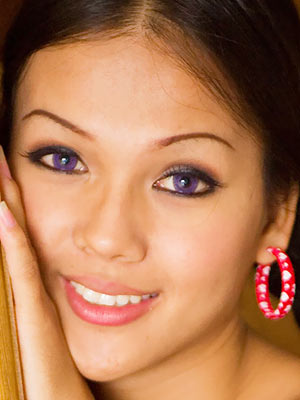 Uh huh. This is just what I am talkin' about. Come up on her, drape her legs over my shoulder, and I'd commence to tappin' that ass like it has never been tapped before.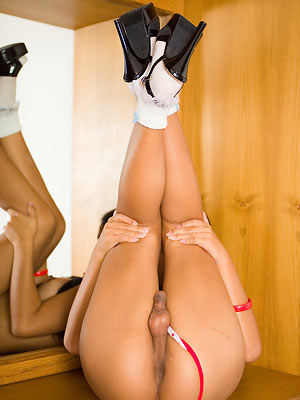 After lookin' at these, I've got some…business…to take care of, folks. You can find more of Ladyboy Amy at Ladyboy Gold. As for me, I'll be back again soon.