Holy Hannah, I've found us a hottie!  Let's kick back and pull our puds to this exquisite shemale specimen, shall we?
I can't tell if she is ebony or a Latina of some sort.  I'm leaning toward ebony though, so that is what we are going with.  If anyone knows who she is, leave a comment and let me know, please.
This tranny babe does it for me.  She's got some regal Amazon warrior kind of thing going on, doncha think?  I highly approve of the way her boobies look in that bikini top!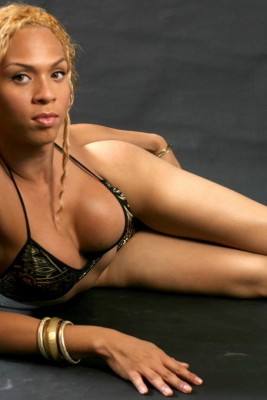 Now this is a nice, artistic, make-me-want-to-boink-her type of pose.  Her hair could be used in so many deviant ways.  Daddy most definitely like!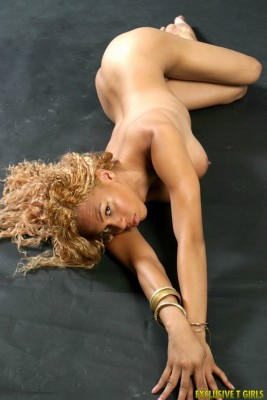 Now that's mad sexy.  Looks like she's got a fine looking ass on her, and it is accentuated by all that long, curly blonde hair.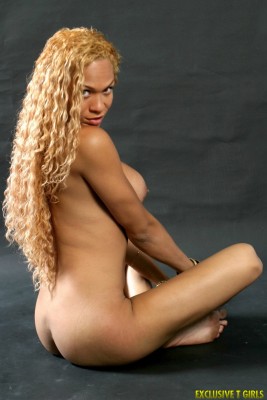 Uh-huh.  That's what I'm talkin' about righ there.  Take one look at the look in her eyes and tell me she would not be a wild fuck.  Can't do it, can you? 😉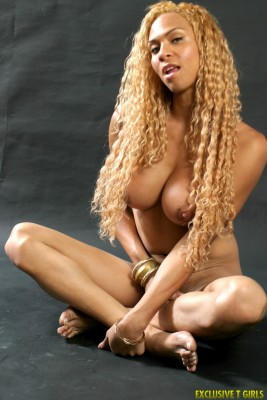 And finally, this tranny babe puts her shecock and everything she's got on full display.  Honey, if that is an offer, I'd take you up on it any ol' day.  I most certainly, certainly would.  Yummy!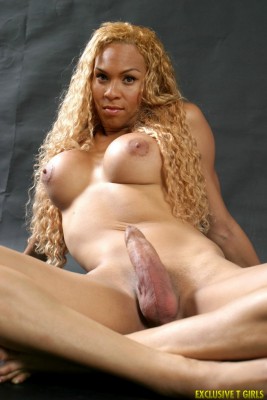 I'm off to spank the money over this shemale honey! Until next time.