Hola tranny lovers!
Day Two of paying homage to Ladyboy Amy has arrived, and for that, we are thankful. 😀
This is an old set of her that I had never seen before. I found it while digging around at Ladyboy Ladyboy. To be honest, at first I wasn't entirely sure that it was her, but after some close examination, I've decided that it is. If she were here, I'd think taking cock prints instead of finger prints was in order, but since she is not, you all are going to have to trust me on this one.
See what I mean?  A little different than what we are used to, but she still oozes hotness.  I'd love to know how it is that  her legs look so feminine.  She's got better legs than some biological chicks that I know.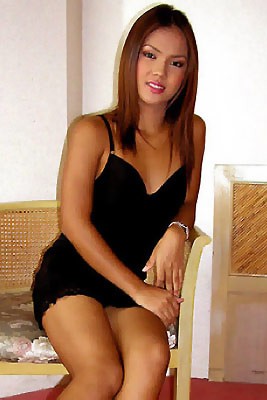 From what I have read, her tits are a relatively recent acquistion.  Not like in the last month or anything, but in the last couple of years.  I honestly like her both ways.  Amy has nice tranny tits now, but there is also something to be said for a flat chested shemale honey.  Gives them that boi look.  Which makes me have serious wood.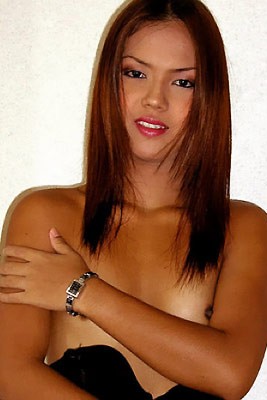 Mmmm, now that is a tappable ass.   Love how the thong splits the globes of it in half.  Each globe looks like a perfect handful.  I'd like to sink my teeth into the right one, then the left.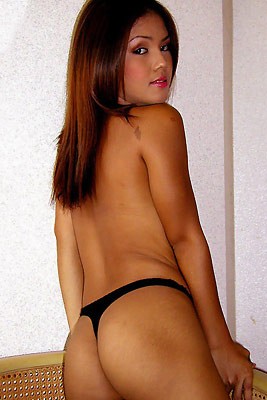 And here Amy/Emmy is in all her glory, cock at full mast, nipples hard, and a smile on her beautiful face.  I'd bob up and down on her meat all day long.  Wouldn't you?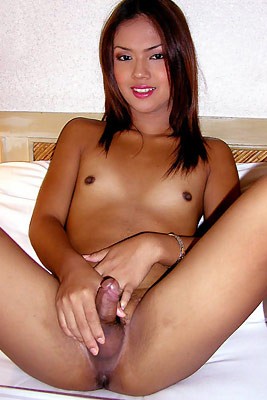 Until next time, when we'll continue our adoration of Ladyboy Amy!