Hola tranny lovers!
Let's get right to it, since I am a few days behind where I planned to be by now.  For everyone who salivated over Ood, that was not a bad thing though. 😉  We've got a lot of new models from Ladyboy Gold to lust after, and starting at the beginning of the alphabet, allow me to present Army.
I've got to admit, as soon as I saw her, I thought of the phrase, "You're in the Army now".  That's the first time in my life that I thought that sounded like a splendid place to be.  I don't know where they find these teenage shemale babes, but I hope they keep it up.  Here's the blurb from the official site about Army:
After first meeting Army we were speechless, and couldn't wait to have her model for Ladyboy Gold. 18 years old with sexy curves and a BOTTOMLESS ass and body made for sin! Even though she is young, Army is a pro at HARDCORE fucking and rimjobs. Army spreads her winking asshole wide as cocks and toys slide effortless into the depths of her sweet ass. Ladyboy Army loves dressing in fantasy outfits and lingerie to make the fantasies of her lovers cum true. Enjoy this Kathoey teen while she's young and fresh!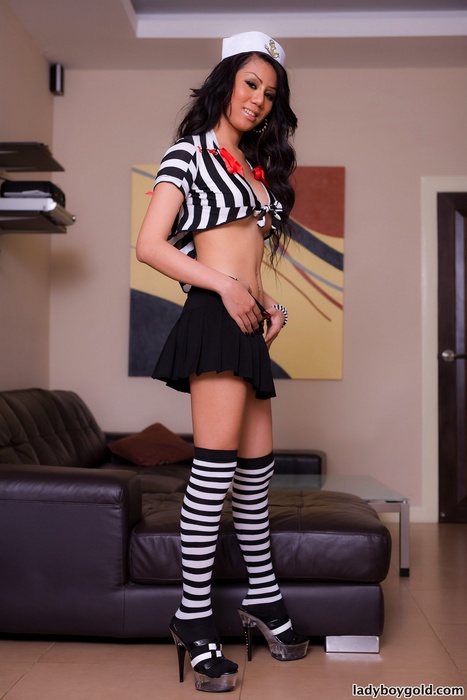 Nice, eh?  I thought you'd like her.   It might just be the camera angle, but it looks like Army's legs stretch for a mile.  I'd give a tongue bath to every inch of those puppies too.  And these pupppies too.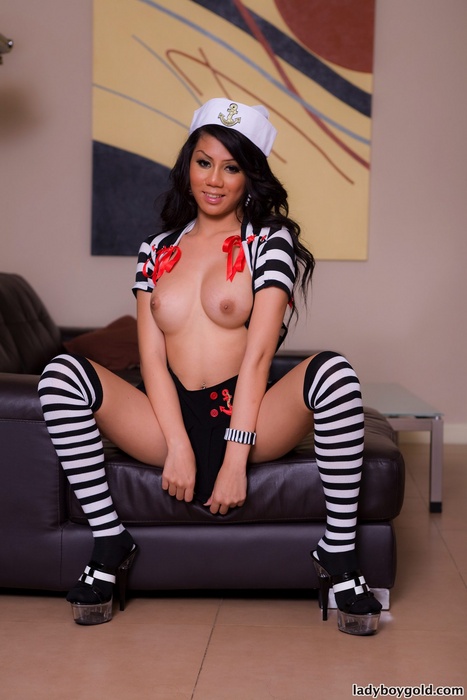 Since I'm just a good guy, while I was at it, I'd give Army a hand.  I wouldn't want her to throw her back out or anything from reaching too far.  So I'd be glad to lube up my fingers and slide them one at a time into her tight love tunnel.  Then I'd hand fuck her ass all nice and slow…all the better to get her opened up for the main attraction.  That's right, I am both a gentleman and a scholar. 😉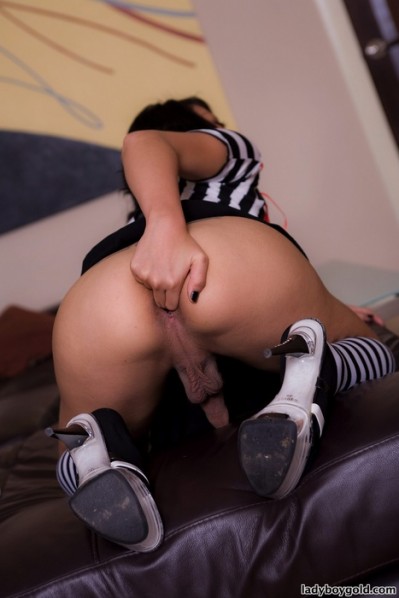 That's it for today.  Oh, before I forget, don't be alarmed if you see some changes in the site very soon.  I need to upgrade somet things, but that shouldn't put a damper on our tranny lovin'.
Until next time, shemale aficiandos!