Hola tranny lovers!
Tonight we are bringing in yet another noob to the Stunning Shemale fold, and that would be one Miss Mia Isabella. Mia is billed as "The Cutest Little TS Chick with the Biggest Candy Stick". Let's see if there is truth in advertising, shall we?
This is the first set that I saw of her, and I've got to tell you, Mia sure started off on the right foot with me. This is a great, creative set, and I like a tranny who is creative. Means she can probably freak it up a little in the sack. 😉
Without further ado, here is Mia in her rendition of the subway grating scene immortalized by Marilyn Monroe in "Seven Year Itch". Mia gives me an itch that needs scratchin', that is for sure!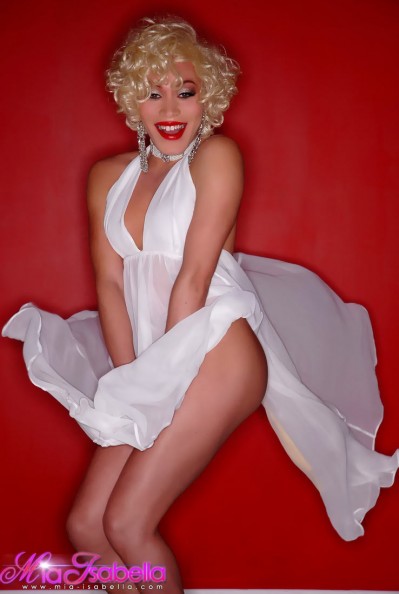 And schwinnnnnnnngggggggggggggggggg goes the cock, ladies and gents.  I'd like towrap my fingers in those golden curls, force her down to her knees, stick my dick in her mouth, and fondle one of her tits with a free hand as I throat fucked her.  Oh Hell yeah!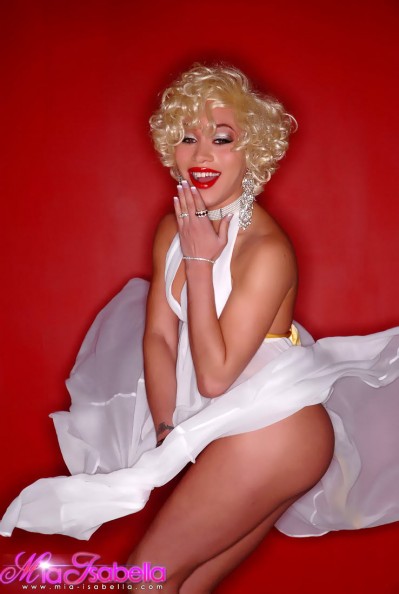 What a bad girl Mia is running around without any panties!  I'm pretty sure that Marilyn didn't have a big stiffy underneath her white dress.  I'm liking this view a lot!  Mia also has nice gams, in the words of Cotton Hill.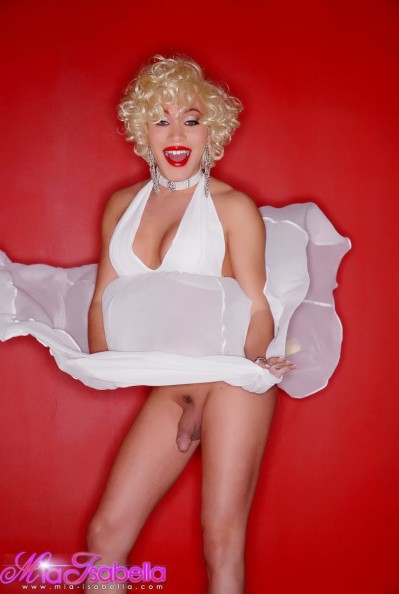 You can check out Mia's entire hot Marilyn set at her Official Site
Until next time, shemale aficionados!