Hola, tranny lovers!
First things first….we need to give a big Stunning Shemales Shoutout to Hot Wendy WilliamsI In our last Stunning Shemale Showdown, Wendy was a victor over JesseTS. Let's give it up for Wendy!  Both of these shemale hotties got lots of attention on the blog, so you should both be proud of yourselves.
Next contestants will be coming up soon, so make sure to check back and vote for your favorite!
Now let's turn our attention to Tonya. I found her at Tranny.com.  Blonde hair, red lingerie, tan lines…I figured it was a good combo for an update. I hope you all agree. 😉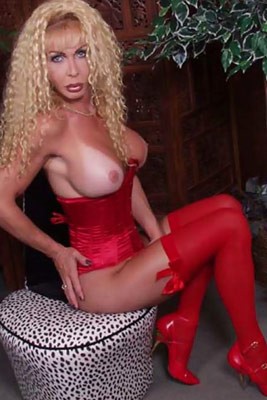 I feel a stiffy coming on.  I truly, truly do.  Would you take a look at this face, boys and girls?  Is that not close to shemale perfection?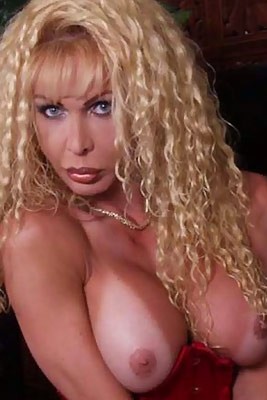 I liked this picture just because the way her cock lines up and seems to point at her red high heeled shoes.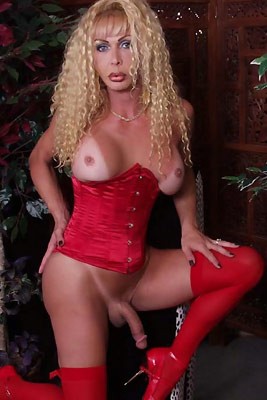 This was another personal favorite from the set.  The way the corset curves her waist in, the spill of her hair over her tits…I had to pay homage to Tonya by shooting the ritual load to her image.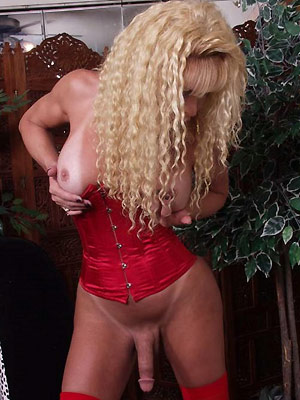 That's all for now. Tune in same bat time, same bat channel, for our next round of succulent shemales!