Well, from looking at the poll, you all are much more into watching shemales have sex than you are into looking at solo shemale babes. Think you can suffer through today's update until I have some hardcore stuff for you? 😉
Amy, as always, has a huge following on this blog according to backend stuff that shows all sorts of technical stuff. And as fall is getting ready to turn to much cooler weather in my world, and I hate the fucking cold, I thought this would remind us of summer, and help us heat up a little.
I will never understand how her ass and legs look so feminine. I've not read enough to know if she pops hormones or not, but those two assets of her's always amaze me.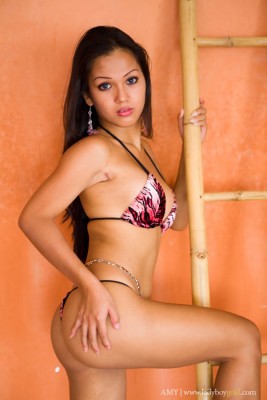 And speaking of her ass, what I would not do to this.  Bite it, lick it, eat it, fuck it, spunk it and on it….the list goes on and on.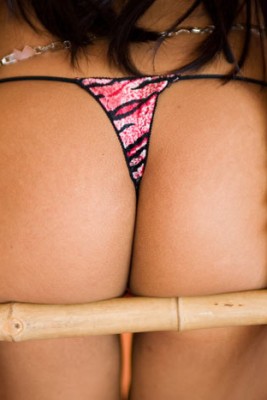 That's right, I've got some wood she could lick on.  It's not a piece of bamboo either, so she won't have to worry about splinters. 😉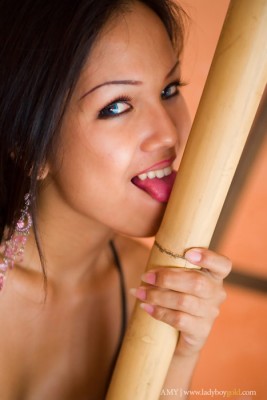 Nice tuck job, wouldn't you say?  Amy may well be the finest ladyboy ever.  Of course, you know me…the one I'm looking at at the moment is the finest one ever. 😉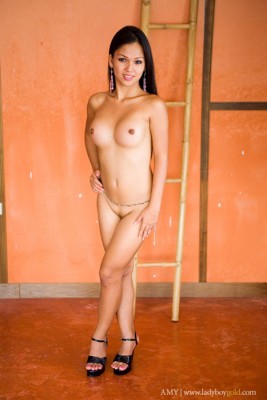 Until next time, tranny lovers!  I'll be getting the next installment of our Stunning Shemales Showdown Series posted soon.