Hola tranny lovers! 🙂
There is something to be said about a woman who likes taking charge. There is even more to be said about her when that woman has tits and a cock.
'Cause I'm a greedy fucker like that, and I like someone who can bring it all to the table. 😉
Or who can bring it to the outdoors, as Barbara Vasconcellos does in this update at Shemale Revenge. The mere sight of her in that studded leather corset, thong, fishnets and boots would have me on my knees saying "Yes, Mistress".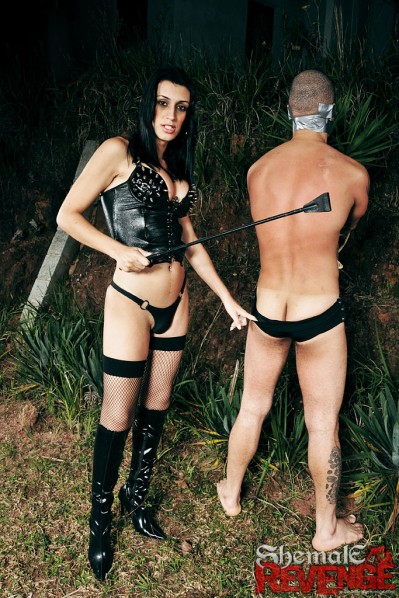 Evidently I am not alone in that way of thinking, because tattoo boy here seems to be an eager-to-please pleasure slut.  I wonder if it hurts when she ripped the duct tape off.
I like to think that it did. 😀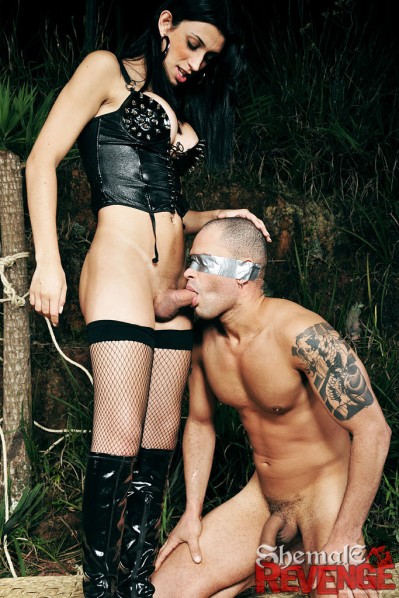 Until next time, shemale aficionados!