Alrighty then, we've not had a peek at what was up at TSSeduction for awhile, and it looks like our timing is pretty good,  because I know that Jesse Ts has a lot of fans amongst all you tranny lovers.
Ooops, hola by the way!  I forgot all my manners when I saw Jesse in a shiny dress and boots.  I am totally in approval of the way her boots are getting cleaned as well.  I'd even venture a guess that some of you fuckers would not be at all adverse to kneeling before Jesse and giving her boots a tongue bath, now would you?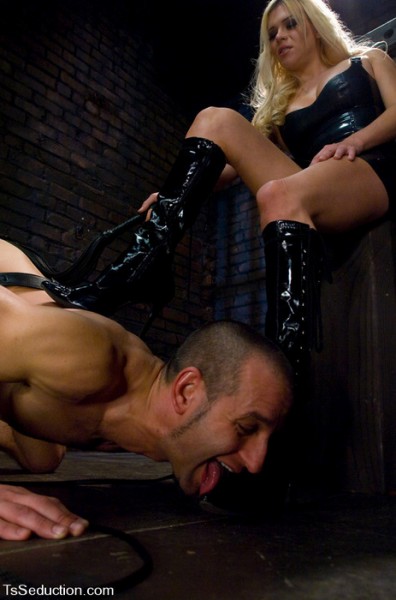 I'd even place a wager on the fact that some of you would not have to be forced to give Jesse's cock a tongue bath as well.  Though I do have to say that the force aspect ads so much fun to it.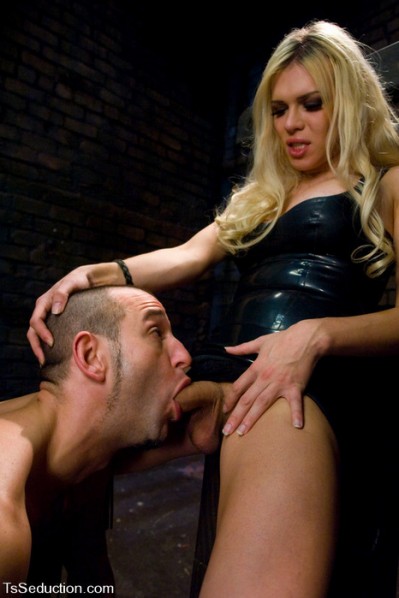 I love this shot.   I'd love to see that dildo throat fuck him with a little more force while Jesse plunges in and out of his ass.  I bet he's squealing like a pig as she bores him out.Watch Full Movie Online Streaming Online and Download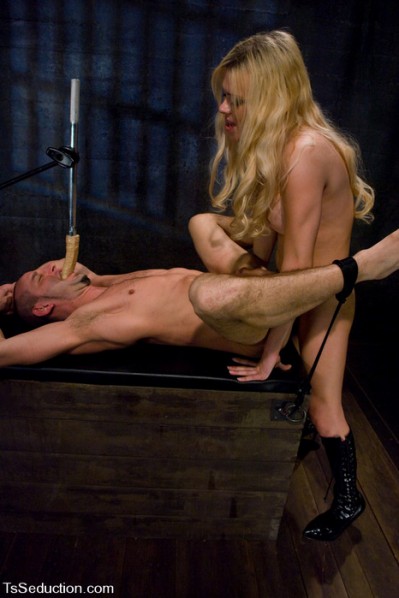 Until next time, shemale aficionados!